For a trial to see if we can help you using our unique training method & lifestyle-based nutrition. Click the link below.
NOT GETTING RESULTS FROM A BIG BOX GYM?
Wasting money on a membership that never gets used? Lost the enjoyment of training or being on your own without guidance at the gym? At Krank-BK their isn't any cookie cutter programs and you won't find any unqualified coaches on staff. Here we have top notch coaching to get you the fitness results you've always wanted.
WE DON'T JUST CARE ABOUT FITNESS. WE CARE ABOUT YOU.
At Krank our goal is to deliver an amazing experience through service. No one cares how much you know till they know how much you care about their success. Building open and honest relationships is what makes us standout. We all take ownership and responsibility of every detail of the company.
It is our obligation to ensure the success of our members and success comes from managing our members expectations. Be Humble, Passionate and Determined. The pursuit of growth and learning is essential to becoming leaders. We can only grow with each others help so build a positive team and family spirit.
Play Video
Why We're Different
One Awesome Team, So Many Reasons to Get Started
Ready to meet a team that has your health, goals and happiness in their sights? We're focused on helping you to make those big positive changes that will transform your life in so many ways.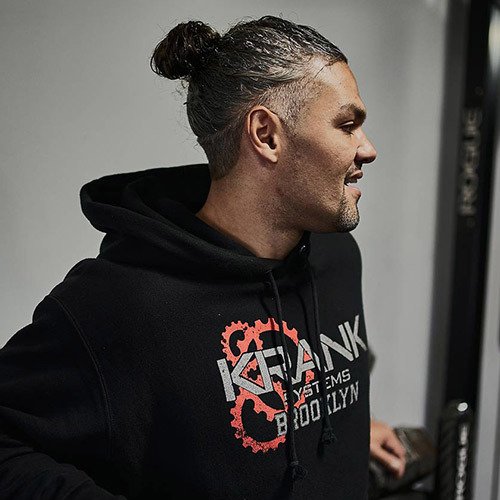 Daniel Salazar, a native New Yorker born and raised on Lower East Side of Manhattan New York. He always had a love for sports and being active. Despite being an aggressive rollerblader and Thai boxing from his early  teen years, always battled with his weight. Over the years, he would study and educate himself on different methods to become more physically fit.
He found that he was able to combine his love of science with his competitive nature. It was then that he decided to pursue a career as a Personal Trainer. As a former trainer for a high end health and sports club, he has tremendous experience working with individuals of all fitness levels.
Daniel took his love for fitness to the next level in 2010 when he open his gym Krank Brooklyn. Along the way, to aid in developing his "coach's eye," he continues his education year after year and holds multiple certifications, accreditations and attends workshops and seminars year after year.
Daniel prides himself on his ability to bring energy and encouragement to sessions at Krank Brooklyn giving clients a one of a kind training session like they never before.
Credentials / Certifications:
American Academy of Personal Training Graduate with honors
National Strength and Conditioning Association (NSCA) – CPT
National Academy of Sports Medicine's (NASM) – CPT
Certified Functional Strength Coach
USA Weight Lifting Level 1 – Sports Performance Coach
Precision Nutrition Certified Exercise Nutritionist
USA Powerlifting Certified Club coach
Russian Kettlebell Certification (RKC) Level 1 & 2
Hard Style Kettlebell Certification (HKC)
Certified Functional Strength Coach – Level 1
Pre and Post Natal Fitness Specialist
FMS – Functional Movement Screen facilitator
SBS – Academy Graduate with Honors  – CPT
Athletes acceleration – Certified Speed and agility coach
IYCA – Youth Strength and Conditioning Coach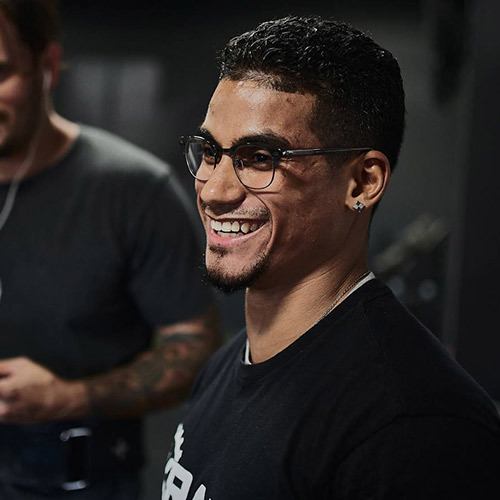 Miguel is a strength and conditioning coach and an advocate for personal development beyond just the physical component. He takes a holistic approach to self-improvement, putting an emphasis on strengthening the body through empowering the mind. Miguel believes that you can attain your best through using all available methods, always making sure that safety is the number one priority.
Miguel has participated in multiple Spartan races, Powerlifting competitions, half-marathons, and ran the 2015 NYC Marathon.
Through consistent hard work and enthusiasm, Miguel continuously helps our members set, and achieved their personal fitness goals
Certifications / Credentials:
American Academy for Personal Training Graduate
National Academy of Sports Medicine's (NASM) – CPT
National Academy of Sports Medicine's (NASM) – CES
Kettle Bell concepts
Marathon Coach NCCPT
CPR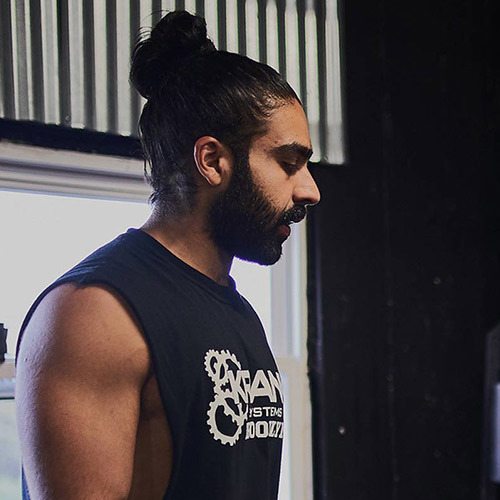 Ayman's journey into health and fitness began during his senior year of high school.
This Brooklyn native recalls growing up as, what he states, an underachieving youth who did just enough to get by. But found a coach and the weight room. What began as something he started to do to lose weight and trying to impress girls has grown and developed into much more.
The lessons he learned in the weight room have carried over to every facet of his personal and professional life.
The discipline, confidence and courage to follow through with ideas, pursuits, and goals that I could never imagine for myself at an earlier age.
Understanding that planning and strategy to are keys to achieving what he wanted out of life are invaluable tools that he hopes to pass down to the next crop of youth trainees.
Certifications: 
Krank Systems Intern Graduate Program
Krank Systems squat and kettlebell seminar participant
Camp TimberLake strength and exercise Coach
Interests and Achievements:
2x USAPL competitor, 1x bronze medalist
Pursuing Degree in Paramedic Emergency Medical Sciences
Emergency medical technician certification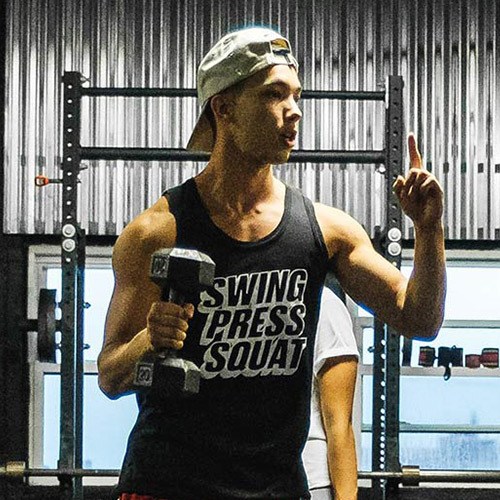 Coach Matt Spector is a Certified Personal Trainer who specializes in giving clients a unique and personalized training session to improve human performance. Coach Matt is a former Varsity basketball player and youth basketball coach and brings his passion for team sports to enhance the gym environment and client experience. Matt's energy is best exhibited during Krank's group sessions, where his combination of teaching and motivation provide a fun and challenging workout where anyone can improve their skills.
Education:
Yeshiva University High School '11
Binghamton University '17 BA-Psychology
LIU-Brooklyn '20 expected MS-Exercise Science
Certifications:
NASM Certified Personal Trainer
NASM Performance Enhancement Specialist
Revolution in Motion Level 1
NASM Corrective Exercise
NSCA CSCS
Certifications:
NASM- Certified Personal Trainer,
American Red Cross First Aid and CPR, National Council Mental Health First Aid USA.
Education:
BBA Strategic Design and Management from Parsons School of Design Strategies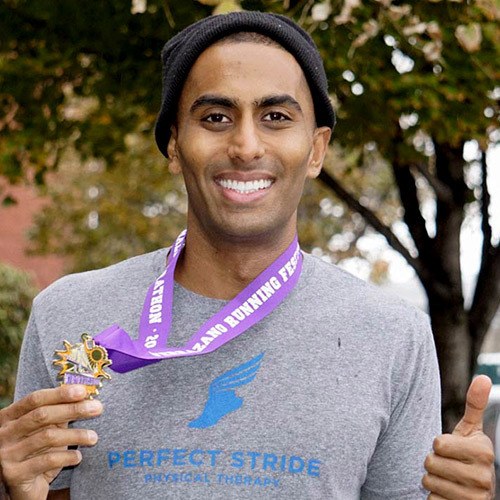 Vikash graduated from Elon University of North Carolina with a Bachelors of Science Degree in Exercise Sports Science and a minor in Philosophy. He went on to receive his Doctor of Physical Therapy from The George Washington University and has since completed his orthopedic residency at Temple University. He is a Board-Certified Orthopedic Clinical Specialist (OCS). Vikash has undergone rigorous training and testing to achieve his Certified Orthopedic Manual Therapist (COMT) designation through Maitland Australian Physiotherapy Seminars. He is also a certified Running Coach through The Road Runners Club of America and The United States Track and Field Association. He is the physical therapist for ShadowBox Fitness Boxing.
Over the course of his career, Vikash has obtained certifications in the Functional Movement Screen (FMS), the Titelist Performance Institute (TPI) Level I Golf Certification, Functional Range Conditioning (FRC), The Grey Institute Certification in Applied Functional Science (CAFS), Stick Mobility and completed the EXOS Performance Therapy Mentorship.
He has also obtained Active Release Technique (ART), Functional Range Release (FRR) Manual Therapy certifications and obtained a Maitland Certified Orthopedic Manual Therapist (COMT) designation.
Vikash is a member of the American Physical Therapy Association and The United States Track and Field Association.
Vikash has been an avid runner and weight trainer for most of his life and competes in local road races. He also loves to play golf, hike, skateboard, meditate and pretend to be an iron chef in the kitchen.
The Programs That Will Keep You Coming Back For More
Get closer to your goals with our tailored programs, fun community and flexible schedules.
Krank is designed for maximum fat loss and increasing cardiovascular conditioning while building strength and keeping your joints healthy. It will challenge keep you injury free and help you build lean muscle.
Need a little more attention to details, want to take your training to the next level with breaking the bank? Get personalized attention in a small group setting. Whether your goals are powerlifting, marathon training or just to getting strong strong semi private training is for you.
Whether you're recovering from an injury, returning to fitness after pregnancy, training for a specific goal, or are just trying to be more active after years of sedentary living, one on one training may be the best option for you. With a completely flexible schedule and all your baselines covered with nutrition and training your very own personal Krank coach will get you to your goal in no time.
You tell us your goal, we'll help you get there. Initially, we will learn about your current lifestyle, needs, wants and specific goals. Then, over the course of our time working together, we will provide with the tools you need to look, feel, and perform better than you thought possible.
Cant make out to Brooklyn but want to get you KRANK on??? Well, we got you! Our online coaching program take the energy of Krank and passion of coaching and put it right at your finger tips. No matter where you are in the world you'll have a Krank coach ready to help guide you to success.
Whether you are trying to make the team, get more playing time, or reach an elite level, you deserve the best chance to reach your potential.
Learn More
Getting Started With Us Is Easy…
SCHEDULE YOUR GET STARTED SESSION
Schedule a convenient time and day that works best for you.
ATTENDING YOUR GET STARTED SESSION
We'll work with you to clarify your goals, understand where you are at today and plan out where you want to go with your fitness.
Get Set For Success
Your coach will work with you to create a simple plan to move your forward towards your goals.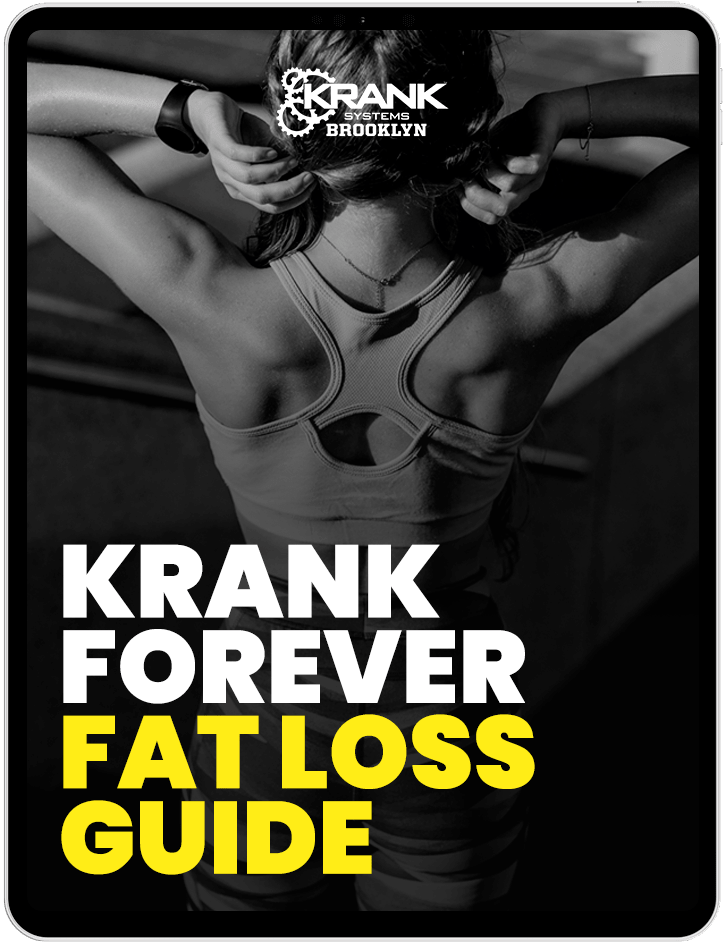 Download Your Free Guide
KRANK FOREVER FAT LOSS GUIDE
Discover The Steps To Eliminate Cravings so You're Never Hungry Again!
Results That Speak For Themselves
Our client's success is our success. Here are some of the achievements we've celebrated with our community.
Get a 2 Week Trial and Discover What's Been Holding You Back
Want to look better and feel great about yourself, get a 2 week trial and experience what it is that sets us apart and what will make you love working out with us.